Welcome to TideTimes.co.uk
Welcome to TideTimes.co.uk, the UK and Ireland's Tidal Prediction Service. Tide times around the coast vary due to many factors including the gravitational effects of the moon, sun and rotation of the Earth.
Most coastal locations will experience two high and two low tides each day, so be sure to check out the high and low tide predictions for your area by using our unique and interactive map, or simply search for your location by beach name, area or post code.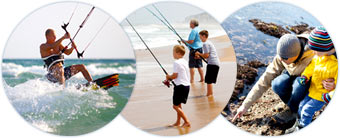 You can view high and low tidal predictions up to 7 days in advance using our handy calendar, including the sunrise/sunset and moonrise/moonset times as well as the current moon phase. So whether you're beach fishing, kite flying, going for your morning run or simply walking the dog, our site will keep you up to date with the tide times at a location near you.