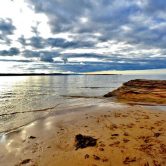 A trip to the coast does not necessarily mean getting away from it all amidst windswept isolation. If you are looking to combine a seaside break with a city experience, there are lots of British cities that give you the best of both worlds. Here are five to consider.
Liverpool
Situated on the river Mersey, Liverpool boasts a rich maritime heritage that is still evident today. Many of the city's attractions are located on the world heritage site waterfront, including museums and the Albert Dock.
Hull
With its UK City of Culture 2017 status, Hull promises to be an exciting place to visit this year. Millions of pounds of investment and a line-up of great events will bring a vibrant buzz to the waterfront.
Brighton and Hove
This East Sussex city has always enjoyed a hip and happening vibe – if you are looking for a coastal scene that mingles with eclectic shops, trendy eateries and a vibrant nightlife, this is hard to beat. To soak up panoramic vistas of the city, visit the British Airways i360 viewing tower.
St Davids
The Pembrokeshire city of St Davids is the smallest city in the UK. If you want to combine city and sea without the crowds, this is a top choice; in addition, St Davids is a magnet for surfers. If you fancy catching a wave, check the tide times before paddling out, and don't forget your full wet suit.
Plymouth
Whilst Devon offers ample seaside retreats, Plymouth makes a good base if you want to experience a coastal location with a city vibe. All that fresh air can stimulate an appetite, which is arguably a good thing when visiting Plymouth. Some of our most famous chefs – think Hugh Fearnley-Whittingstall and Mitch Tonks – have put this Devon city firmly on the culinary map.